Dignity of work is the heart of L'Arche Lviv, which welcomes about 100 members, 65 of whom have intellectual disabilities, into a communal life of four daytime programmes and a respite house. Their 100 or so members include 65 with intellectual disabilities. Like any other L'Arche community, the focus is both on high professionalism as well as a deep belief in each person's unique potential. As in any other L'Arche, relationships of mutual trust, encouragement and a spirit of fun run through all their activities.
//= $link['url'] ?>//= $link['title'] ?>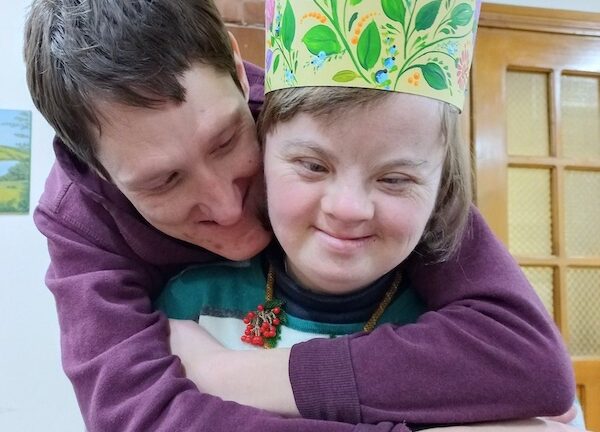 But since February 24, 2022, they have been doing all this under intense wartime conditions. In her recent letter below, Community Leader Olesia Larikova hides neither the enormous challenges, nor what she calls their own superpower: looking out for each other; seeing each challenge as an opportunity. Praying. Generous international donations to L'Arche's Emergency Fund brought sufficient material help and moral support to think beyond their present situation and plan for the future.
The war in Ukraine is no exception to the rule that it is dangerous to be vulnerable in a time of national crisis. How easily a disabled person gets forgotten and left behind. If a person's life before the war was already bleak, unappreciated and isolated, the war can only have made that life more bleak, less appreciated, more isolated. But as L'Arche in Lviv shows each day, each person deserves their chance to shine, to make their valued contribution to their society. Thank you to all donors: whether through your finance, practical support, or thoughts and prayers. In return, L'Arche Lviv offers you a taste of their superpower: the best way through is together.
Letter from Olesia Larikova, Community leader of L'Arche Lviv
"Dear friends,
You are probably wondering how our L'Arche community in Ukraine is doing. We continue to work despite regular rocket attacks on critical infrastructure, air raids, and trying to get used to the constant power outages. With the onset of cold weather, we felt the lack of electricity even more acutely, because many of us have a rule "no light, no heating" and sometimes no water. When you sit in a dark, cold apartment and hear the sound of air raids, you can start to lose hope. But we do not give up, because we know and sincerely believe in victory and realize that this is the price of our freedom.
Nothing stops St. Nicholas from visiting
On December 19, St. Nicholas was able to visit us. It was a beautiful day. We attended the Liturgy together, then had lunch and listened to the performance of the seminarians-musicians. We sang carols together. This year, the gifts were especially beautiful and, most importantly, useful. These were battery-powered table lamps.
//= $link['url'] ?>//= $link['title'] ?>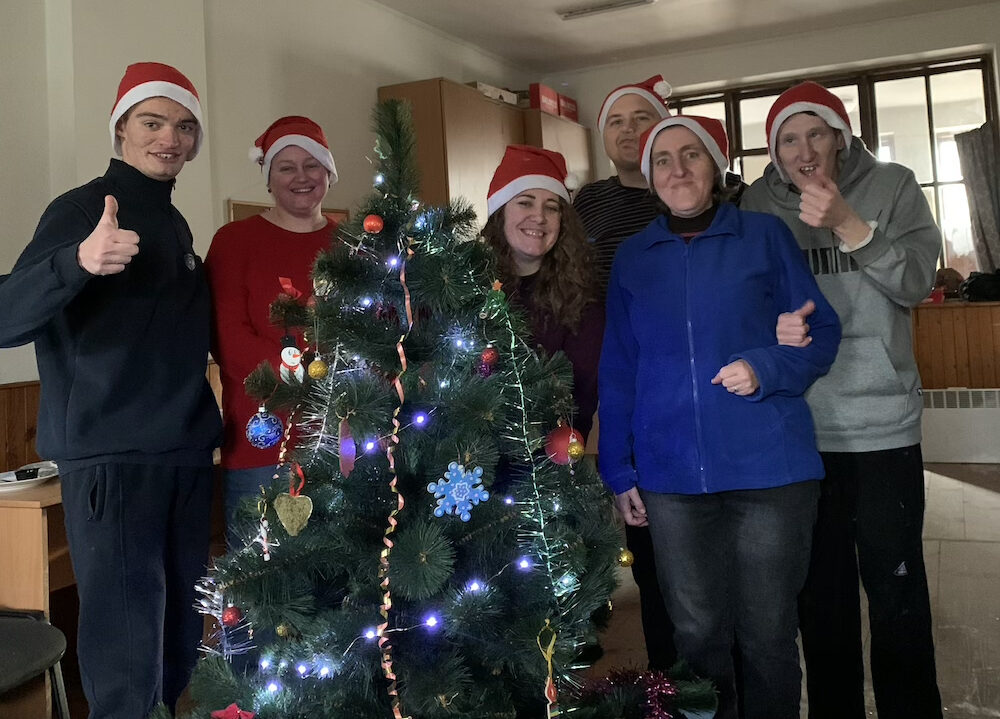 We are very grateful to all of you for "helping St. Nicholas" to bring such gifts, it is extremely valuable for our community. Now, during power outages, each of us has the opportunity to have that warm-hearted ray of light at home. Many parents of our core members called and thanked us for this gift.
We felt the spirit of Christmas through our work. Every day we made Christmas ornaments and candles. By the way, this year, due to the power outage, candles were the most popular product! Now we are trying to make as many of them as possible. We also held candle-making workshops for children and, thanks to the donated table lamps, even without electricity we were able to share our skills and good mood with those who needed it. Finally, we managed to hold several Christmas craft fairs in parishes. We used to hold many more, but now we are grateful for even these few. Such fairs are a good opportunity to testify about our community.
Air raids? Power-cuts? Life goes on
Despite everything, the workshops live and work, and we continue to build relationships together, although in a slightly different way. We have to spend time in bomb shelters during air raids, in dark workshops without electricity. But most importantly, we don't stop: we continue to fulfill our mission.
//= $link['url'] ?>//= $link['title'] ?>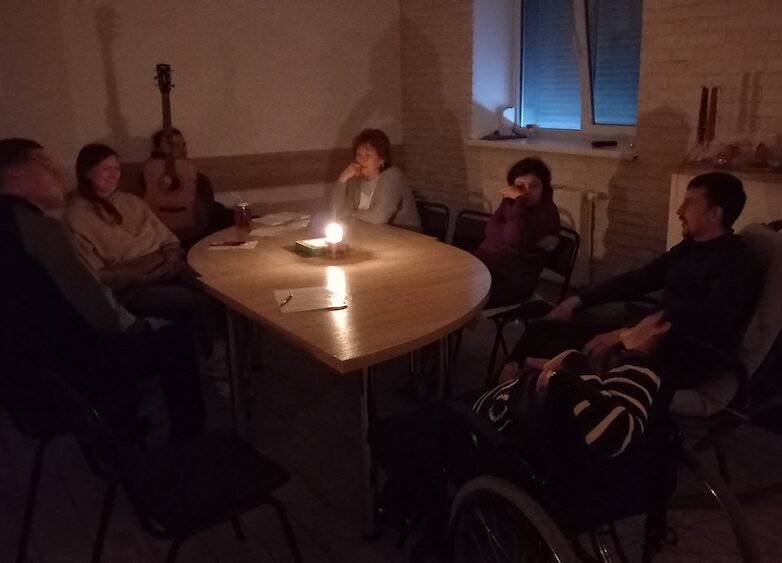 – What do we do when the power goes out?
We turn on flashlights and switch to activities that do not require lighting.
– Is it cold?
We have warm clothes and shoes that were sent to us from L'Arche in Poland, and if the temperature drops below 12 degrees, we finish our work and go home.
– Do we hear an air raid alert?
We move to the nearest shelter in an organized manner and have time for prayer or socializing. We have a plan of action in case missiles hit our city and there is no communication, internet or electricity.
Knowing all this, we can respond to new challenges and continue our work. Now, this is our superpower. We really want the coming year to be calm, peaceful, and candles to be used only for "prayer" and not as a means of light and warmth.
Thank you for supporting us! "

News from Ukraine since the beginning of war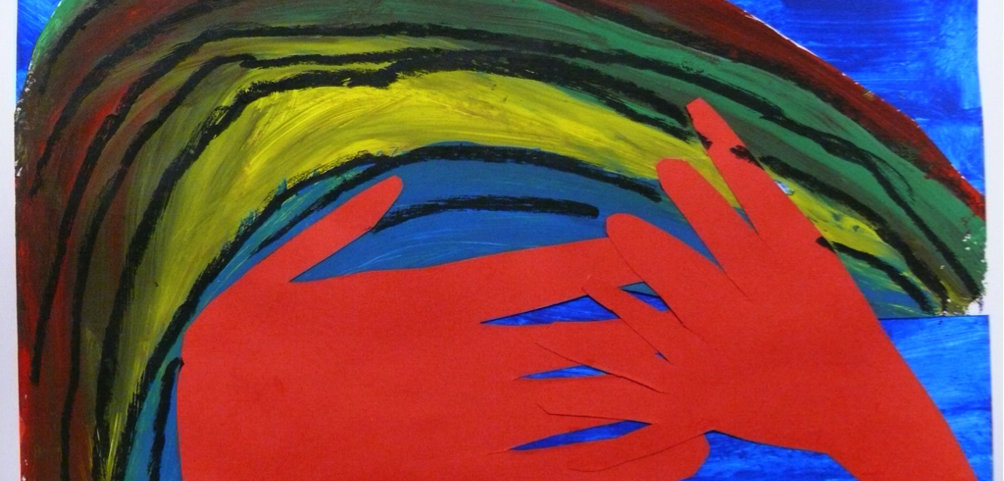 Make a donation to support our mission
Your gift will help L'Arche continue to transform lives and ensure some of the world's most vulnerable citizens are safe
Donate