Leadership
Stephan Posner and Stacy Cates-Carney, respectively the International Leader and Vice International Leader pilot the Federation of L'Arche. With the support of the International Stewardship Board, they foster unity across L'Arche, and lead the implementation of the five-year Mandate entrusted to them by the Federation Assembly at Belfast, 2017.
Stephan Posner – International Leader
Stephan combines significant leadership experience in L'Arche with a business background.
His first encounter with L'Arche came at the age of 19 when he chose civil rather than military service and was asked to live as a house assistant in L'Arche Paris. He maintained strong links with the Paris community when he returned to work for the family business; where he held a number of positions, eventually becoming managing director. A position he held for 18 years.
In 1996 he was appointed regional leader for L'Arche in northern France, alongside the management of his company. In 2011 he accepted the call to take a full time role in L'Arche and two years later became leader of  L'Arche in France. In 2017 he was called to lead L'Arche International. Stephan is a member of L'Arche Paris.
//= $link['url'] ?>//= $link['title'] ?>
Stacy Cates-Carney – Vice International Leader
Stacy is a trained retreat facilitator and spiritual director, she has also worked as a consultant with non-profits and individuals, supporting them in visioning, planning, creative problem solving and leadership development.
She has held a number of roles in L'Arche including community leader and chairing the L'Arche USA's Solidarity Commission from 2008-2015, an opportunity which fostered her passion for connecting with L'Arche communities throughout the world. Stacy is a member of L'Arche Tacoma (USA).
//= $link['url'] ?>//= $link['title'] ?>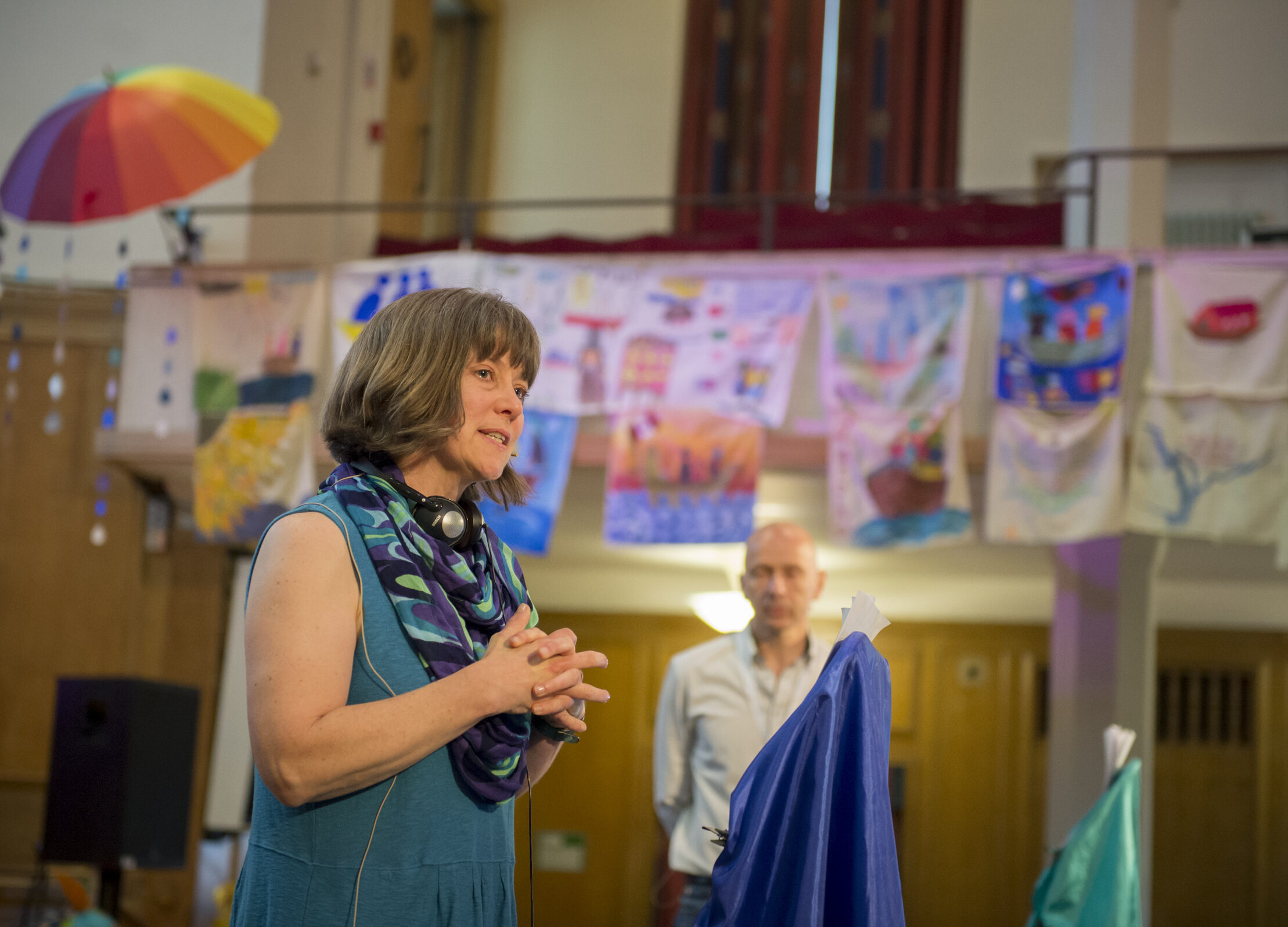 The L'Arche International Stewardship Board are responsible for the financial and legal oversight of L'Arche International according to French Law. They are drawn from a wide field of experience and nationalities.
Chair – Alison Lindsay Cross
Alison was a lawyer and judge of the Circuit Court in Dublin, Ireland.
Vice Chair – Viviane le Polain
Viviane was the International Co-ordinator of Faith and Light. She teaches Religion, Ethics and Philosopy in Belgium.
Treasurer – Jacques Jaubert
Jacques is a Physics and Chemistry Engineer by education and had a long career in the automotive business in France and abroad.
//= $link['url'] ?>//= $link['title'] ?>