1964
A RESPONSE TO A NEED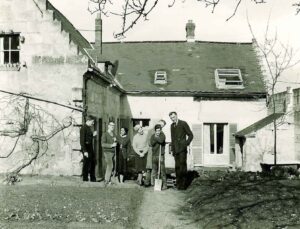 In August, Jean Vanier, Phillipe Seux and Raphael Simi move into the first L'Arche house in Trosly, France. A third man with an intellectual disability, moves in, but does not stay.
L'ARCHE CROSSES THE ATLANTIC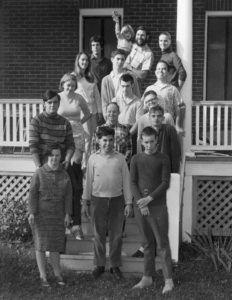 L'Arche's second community, L'Arche Daybreak, opens on Richmond Hill, Canada, in response to the need for communities of belonging.
1970
THE INTERFAITH REALITY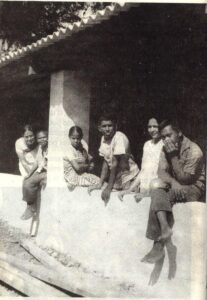 The new community in Bangalore, India welcomes Hindus and Christians: faith diversity is now built into L'Arche.
1971
RESPONDING TO FAMILIES IN NEED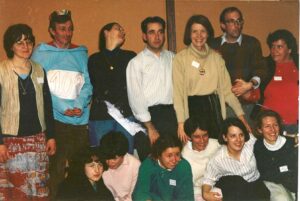 Faith and Light is founded to support families with children with intellectual disabilities.
NAMING THE VISION OF L'ARCHE
At the first Federation Meeting, Ambleteuse, France, the group writes the first Charter, setting out the vision of L'Arche and established an International Council, to support the foundation of new communities.
1973
A NEW WAY OF WORKING
Second Federation Meeting, in 3 locations: Little Ewell, (UK) and Trosly and Ourscamp, (France).
1974
1975
BUILDING A LONG TERM STRUCTURE
At the third International Federation Meeting, in Canada, Sue Mosteller is appointed International Coordinator of L'Arche.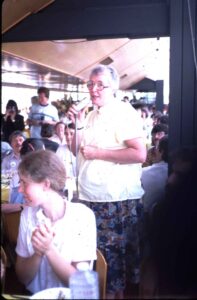 1981
FOUNDING IN SECRET
L'Arche founds a community secretly behind the Iron Curtain, in Sledziejowice, Poland.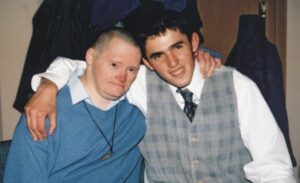 NEW NEEDS, NEW COMMUNITIES
By 1989, there are new communities, in Brazil, Dominican Republic, Germany, Poland, Italy, Philippines, Spain,  Switzerland, and on the West Bank (Palestine).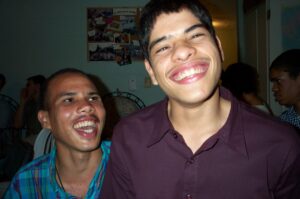 1999
PLANNING FOR THE FUTURE
L'Arche International is legally incorporated in France.
2006
2008
A UNITED VOICE FOR CHANGE
Federation of L'Arche unites around joint Identity and Mission statements.
A NEW MODEL
Lviv, Ukraine, welcomes the first community built around daytime activities and not a residential service.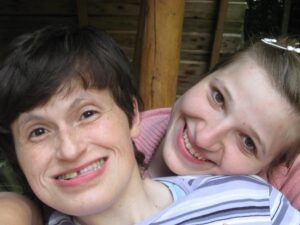 CELEBRATING UNIQUENESS
Across the world, L'Arche celebrates 50 years of community living, as a social project where each person's unique set of talents are promoted, valued and enjoyed.
FRANCE HONOURS A NATIONAL HERO
Jean-Pierre Crépieux receives the Légion d'Honneur from French President François Hollande. He is the first person with an intellectual disability to receive this award, in recognition of his role in co-founding L'Arche and pioneering work on behalf of people with a disability.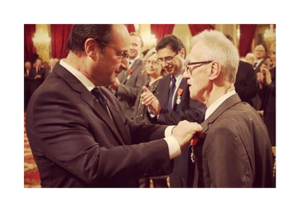 2015
CAMPAIGNING TOGETHER
L'Arche is granted Special Consultative Status with ECOSOC, United Nations.
CELEBRATION OF DIVERSITY
Over 500 delegates from around the world with and without disabilities meet in Belfast for the International Federation Assembly.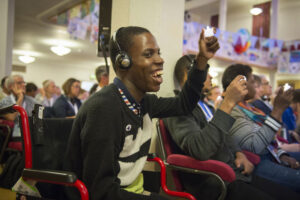 2019
DEATH OF JEAN VANIER
Death of Jean Vanier, Founder of L'Arche
2020
INQUIRY FINDINGS
L'Arche International publishes the findings of an external inquiry, commissioned by L'Arche, which brought into question Jean Vanier's abusive behaviour toward a number of non-disabled women. L'Arche International condemns his actions unreservedly.
COVID-19 PANDEMIC
PURSUING OUR VISION
154 communities and 19 projects in 38 countries, people with and without disabilities working together for a more human society.