Anne Walsh, long-term member of L'Arche Canberra has just been awarded the Medal of the Order of Australia, for her outstanding work with men and women with an intellectual disability. Anne who has an intellectual disability herself says she was "very surprised" to be told about the award. "This is a great honour. I feel very proud and very grateful to the people who nominated me."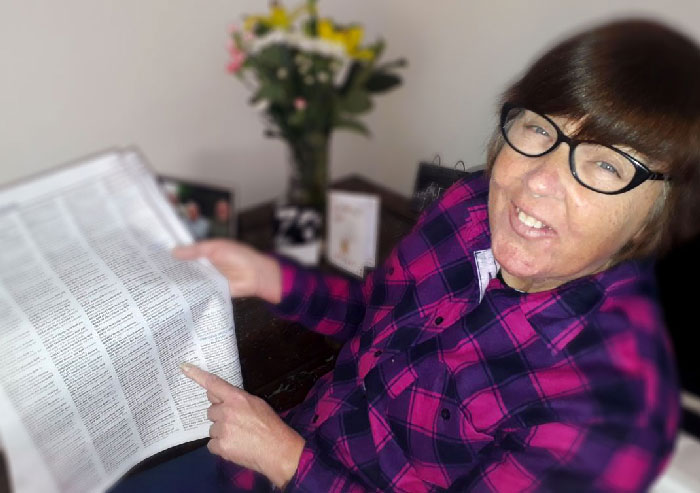 Her community leader, Brendan Price says, "Anne is recognised within L'Arche, here in Canberra and around Australia, as one of our founding leaders and has been a quiet but confident advocate for others living with the experience of intellectual disability."
No stranger to receiving awards, Anne has won medals representing Australia in both the Paralympics and the World Championships for people with intellectual disabilities but she is proudest of the Inclusion Award she received in 2017 from the Chief Minister of the Australian Capital Territory. This recognised her commitment to giving others a helping hand, through both her mentoring of younger people with a disability and her education of countless care assistants, since she joined the community in 1982.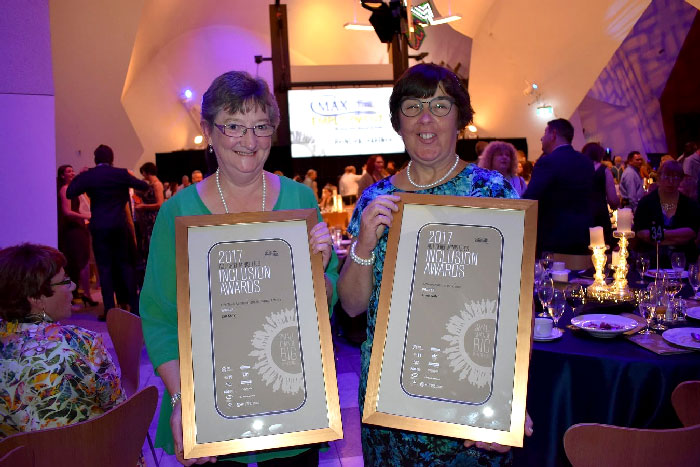 "Anne is very open and courageous about her own disability and how she has continually overcome anxiety throughout her life, and encourages others to do the same." Says Brendan.

Brendan Price and Anne Walsh. Photo credit: https://www.catholicvoice.org.au/keeping-secrets-and-winning-medals/
Until 2019, Anne also shared her gift for encouraging others in a local private hospital, where she delivered meals to the patients. She did it all with a sense of gentle grace.
"I'd like to thank my family and everyone at L'Arche for all their support and encouragement over so many years." Says Anne who remains unaffected by all the attention,  just carrying on doing what she does best, which is helping others to live a full life.
We interviewed Anne for Words of the World, a series of interviews about relationships, disabilities, work-life, country, with people intellectual disabilities from around the world. See her interview here.