Canadian singer-songwriter Jordan Hart's debut EP, "Only Pieces of the Truth", features the song "Freedom", dedicated to his friends with intellectual disabilities.
Jordan enlisted Michael McDonald, a filmmaker and L'Arche Canada's National Director of Communications, to create a music video for "Freedom" that would shine a spotlight on people with intellectual disabilities. Michael knew that the story would be best told from the perspective of someone with Down syndrome. He reached out to Nick Herd, a Canadian actor with Down syndrome and host of L'Arche's Battle of the Fans, to join the project as creative director.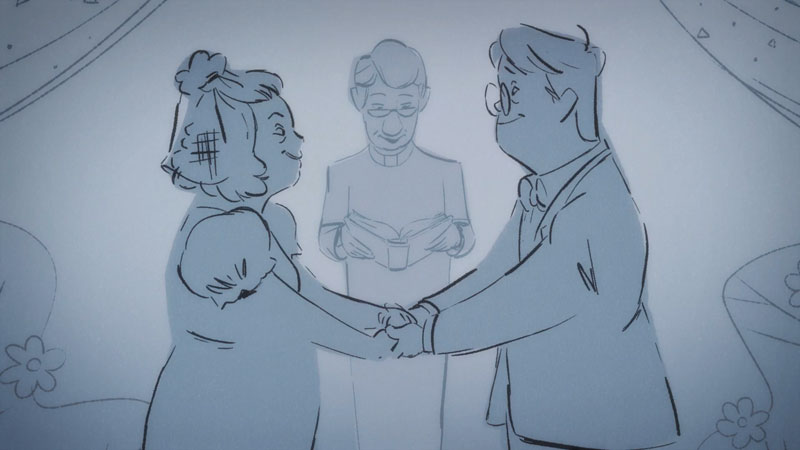 The Academy Award-winning studio, Tonic DNA agreed to animate the entire music video. The culmination of numerous lived experiences, stories which Michael had gathered while creating L'Arche's As I Am web series combined with many months of creative collaboration resulted in a coming-of-age story about a boy with Down syndrome who learns to navigate life and relationships.
Since its official release on April 21, 2021, Jordan Hart's music video has been shared around the world, racking up over 500,000 combined views on YouTube and Facebook. The critical response has also been overwhelming. The creative team submitted the "Freedom" music video, as well as a short film version called "Freebird", to music video festivals and film festivals around the world.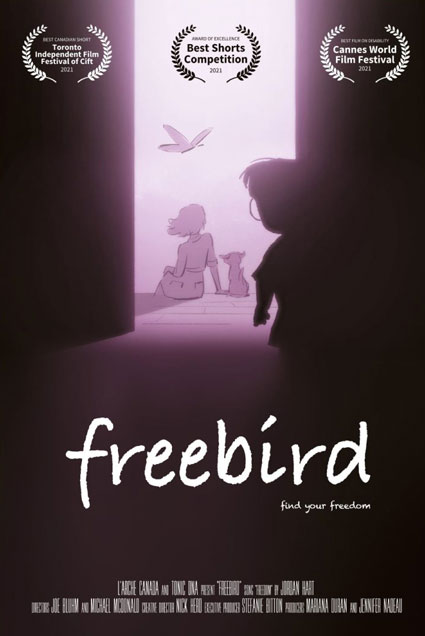 In the three months since, both versions have received a total of 24 official selections and 20 awards. Among other awards shows and festivals, they won top accolades at the Tokyo International Short Film Festival, the Munich Music Video Awards, the Toronto Independent Film Festival of Cift and best film on Disability at Cannes World Film Festival.
Creative Director Nick says, "We are so thrilled to win these outstanding and extraordinary awards, and I look forward to what is going to happen next in our successful journey."
"Seeing your film compete among the world's most powerful storytellers and cultural creators, like Spike Lee, is humbling. Well-established people in the world of film and music want to honor our work and share it with others," Michael says.
As the story was inspired by L'Arche community members from around the world, the creative team wants to ensure that everyone shares in the success. "We applied for film festivals that are within driving distance of L'Arche communities around the globe," Michael says. "Depending on each country's circumstances in the pandemic, some of these festivals may be held in person this year. We're hoping that everyone from that community can dress up, go to the festival, hit the red carpet, and — if we win — receive the award on our behalf."
"Freebird" is an official selection at the LA Shorts International Film Festival. If the film were to win, it would be the first animated short starring a character with Down syndrome to qualify for an Oscar.
See on L?Arche Canada Facebook "Free to be" campaign