Should we shield vulnerable people from possible abuse on social networks, or should we promote their place in society? We put this question to Abou, a member of L'Arche in Paris (France), whose own photograph was featured in a metro advertising campaign. He said proudly: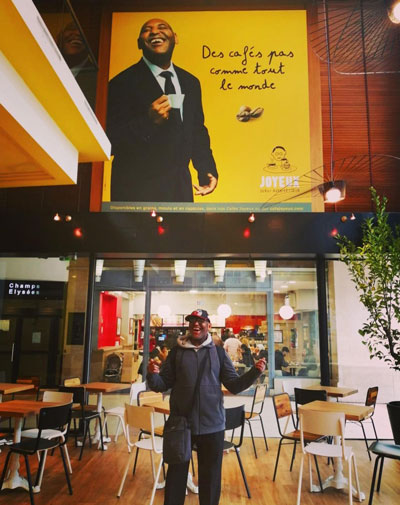 "Photos, yes! More and more. No hiding! I used to hide. I was afraid when they would point at me and say, 'Houu, Houu, ? he can?t speak!' Now I talk to everyone. I want to tell everyone, I work, I have friends, I do my shopping? these days, I make friends! My friends talk too. They say good things about me."
But what if people make fun of you? Are there still people making fun of you?
"A little. But I can talk with my friends. With the staff. I talk about it. Not hiding, no."
So, it's not protection you need, but instead more encouragement and talking about it?
"Yes"
And for people who are younger than you, or more fragile, and who are reckless on the Internet, what do you tell them?
"Look at how we do it, listen? come and have a coffee, we?ll talk about it. I?ll show you? Support us so we can show ourselves well. Not try to hide so as to protect us. Not hide us."
Photos credit at L'Arche à Paris, Elodie Perriot
and Café Joyeux