It is a fair question: why would a high-flying Irish lawyer spend a good part of her free time working to support men and women with an intellectual disability? But for Alison, a retired Circuit Court judge in Ireland, the answer comes easily: in a word, "friendship." Alison explains that it was almost 30 years ago, when she was first invited to join the fund-raising committee for L'Arche Cork, Ireland. "The fundraising work was hard but very worthwhile because I was introduced to a vibrant Community, where I made good friends with those with and without intellectual disabilities."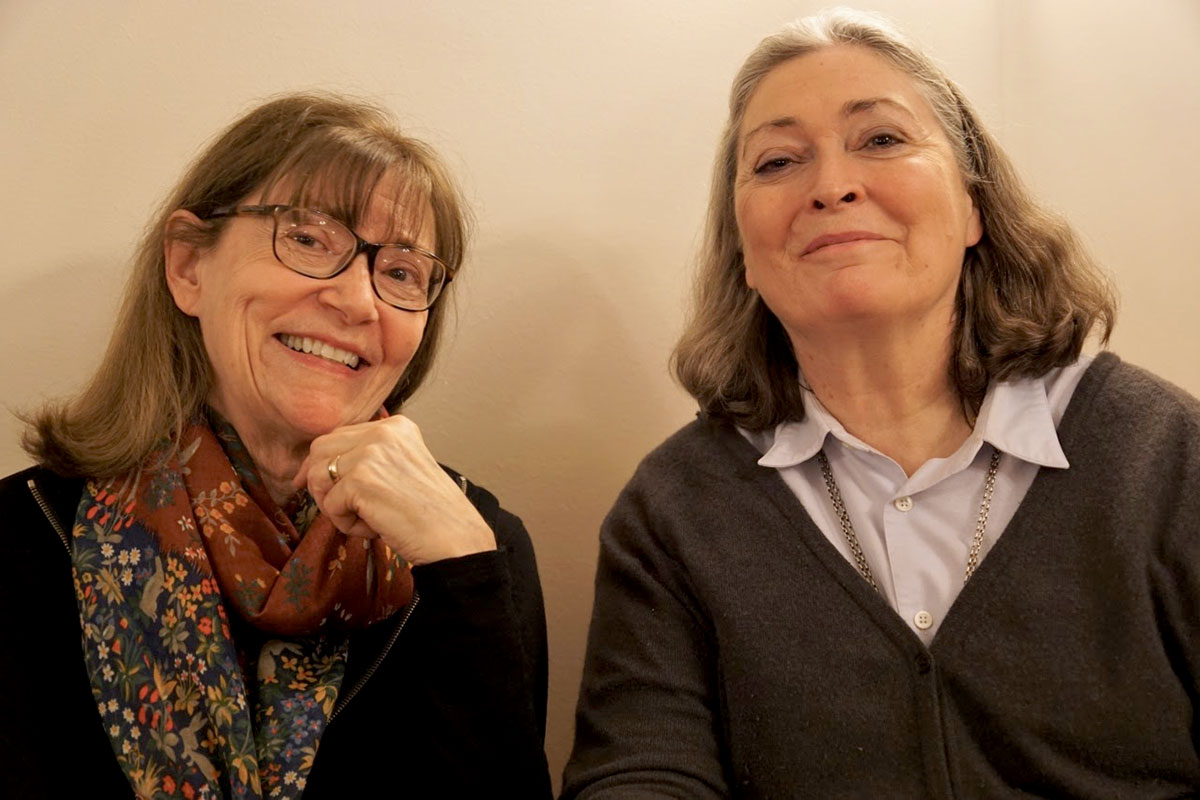 *A friend on the left of Alison.
Over the years, Alison has tirelessly taken on role after role at Board level in L'Arche, and now finds herself heading up L'Arche's International Stewardship Board. "In each role I found a new challenge and I helped in any way I could to improve conditions for those in L'Arche Communities worldwide." But while the challenges have changed, one thing that has remained constant has been Alison's core motivation: "For me the making and sustaining of relationships within L'Arche has been a very important part of my life. In this fragmented and difficult world, the life lived in L'Arche Communities is inspirational and a sign of hope."
Become a volunteer or a friend! Discover three examples to bring in your passion, experience and desire for L'Arche here.
* Alison with a red tie.