Testimonial  by Julia Huber, assistant
And so Julia Huber took a deep breath and dived into the life of L'Arche Mexico! For a young German woman with no Spanish, no travel experience beyond Europe, and whose personal knowledge of L'Arche was limited to a one day visit to L'Arche Tecklenburg, that took a lot of guts. "That visit gave me a good idea of the spirit of a L'Arche home."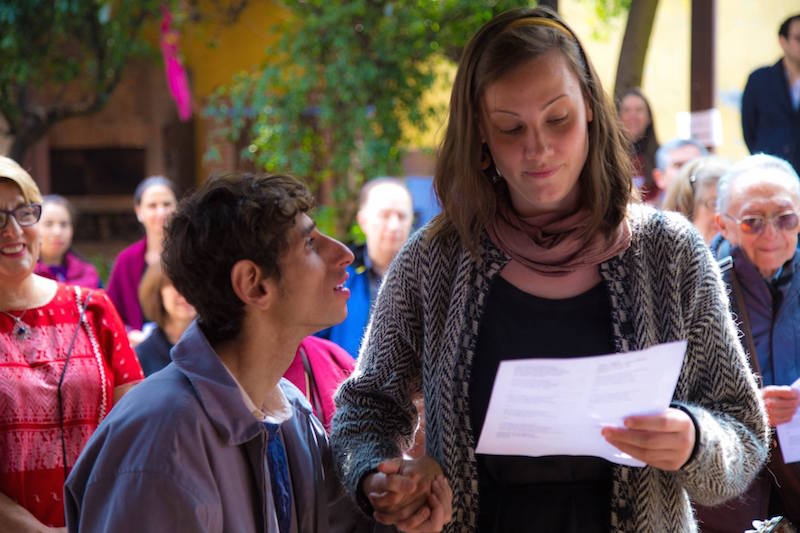 With her temporary resident visa arranged through her German solidarity organization, Julia contacted the Mexico City community leader: "My lack of Spanish made this contact really difficult and in some way frightening as well. But she connected me with some US assistants there, who gave me good advice about luggage, as well as sending some photos so I could form a first impression. I felt really welcomed from the beginning."
Julia finally arrived in Mexico on a year's commitment in August 2016. "But on the way back from the airport to the house I was definitely doubting my decision: I wouldn't be able to communicate with the core members and the team! So what was I thinking? However, from the very beginning, the core members were open and interested and they gave me the feeling that I'm in the right place and wanted here. One of the core members prayed almost every night for me and my Spanish, not as much as a reproach but more as a mutual concern. 10 months later, I know my original decision was the right one! There are way more (and sometimes better) ways to communicate then the spoken language, which I had the luck to learn more and more during my time here.
Culture shocks and surprises
"I was amazed, and to be honest, frustrated by the big difference between the German and Mexican approach to time, structure and authority: "scheduled meetings here rarely start on time, while some obligatory appointments come out of nowhere. In general, I find there is a big lack of structure and I miss getting clear feedback and announcements. But somehow it still works!"
The second culture shock was that, "in Mexican society, a person with a learning disability is treated like a child. In Germany, equality and self-determination are big themes."
What helped?
Having two assistants in the community from the US helped a lot, as they were also adjusting to Mexican culture: we regularly shared our shocks and surprises. Unexpectedly, I have discovered how much I identify as a European! That's a theme I continue to reflect on…"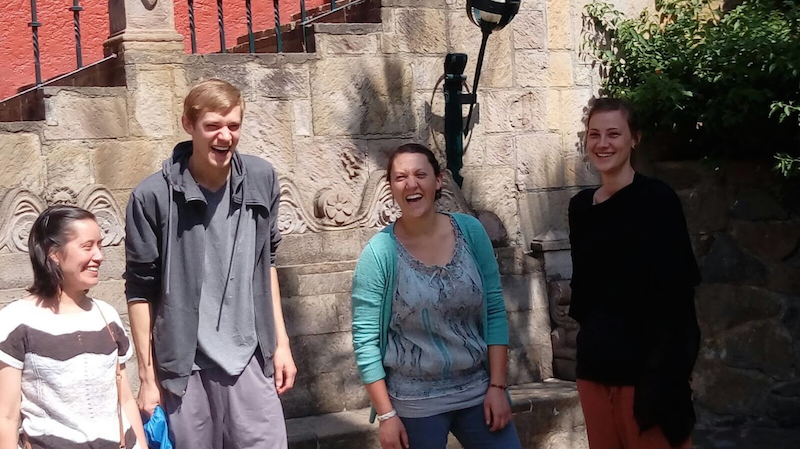 How does your presence help the community?
"We are both learning: I think it helps the community to get a different view on things, and see other possibilities and needs. Now I am here 11 months already, our relationships are more built on trust, equality and common experience. I can see what change relationships like this bring for the community life and the connection between core member and assistant. And just being present in the daily routine also helps: more assistants means more options for creating free time and individual projects. For me, this shows what community is about. Supporting each other in our personal and common growth by giving backing in the ways we can. I'm thankful to experience this backing in receiving and providing day by day."
Advice to potential international volunteers?
"If the possibility of becoming an international volunteer crosses your path, I would say take your chance. It comes for some reason and it's worth it. I feel really blessed to have had the chance to come and share life here in the community of El Arca de México. Of course, many times I catch myself thinking, "what the hell am I doing here?" or "I don't belong here," but at the same time I'm convinced that I'm supposed to be here with all the difficulties and doubts. If you are open, interested and willing to share yourself, your qualities and areas to grow, that is all you need! Go for it!"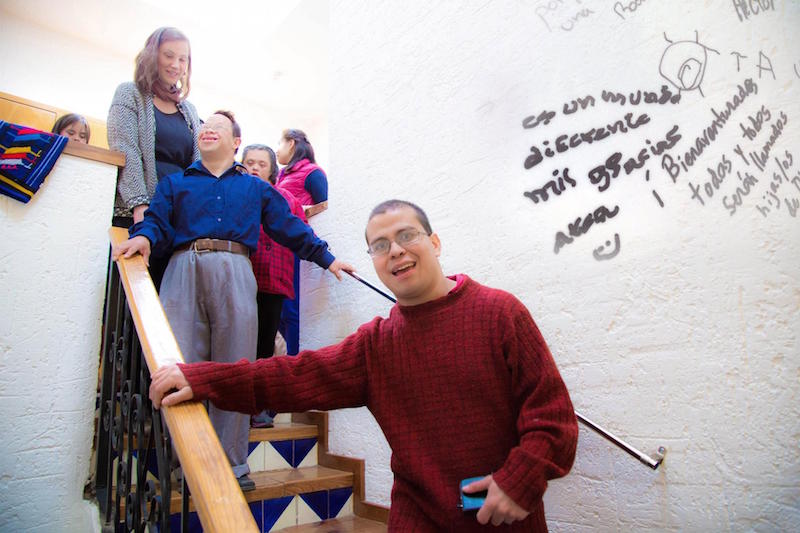 Questions
If you believe in the creative human potential of all people with an intellectual disability, that is exactly the right starting point for working at L'Arche. Be part of the unfolding story! E­mail us your question to dir.rh@larche.org