How many million times a day do these words "He told me that he loved me" get spoken across the world's cultures? This time, something different is going on in Quebec, Canada. Mélanie, a long-term prisoner, is speaking about David, a member of L'Arche Joliette with Down's syndrome. Twice a month, on a Wednesday, Mélanie visits the community as part of a rehabilitation programme and cooks supper with David.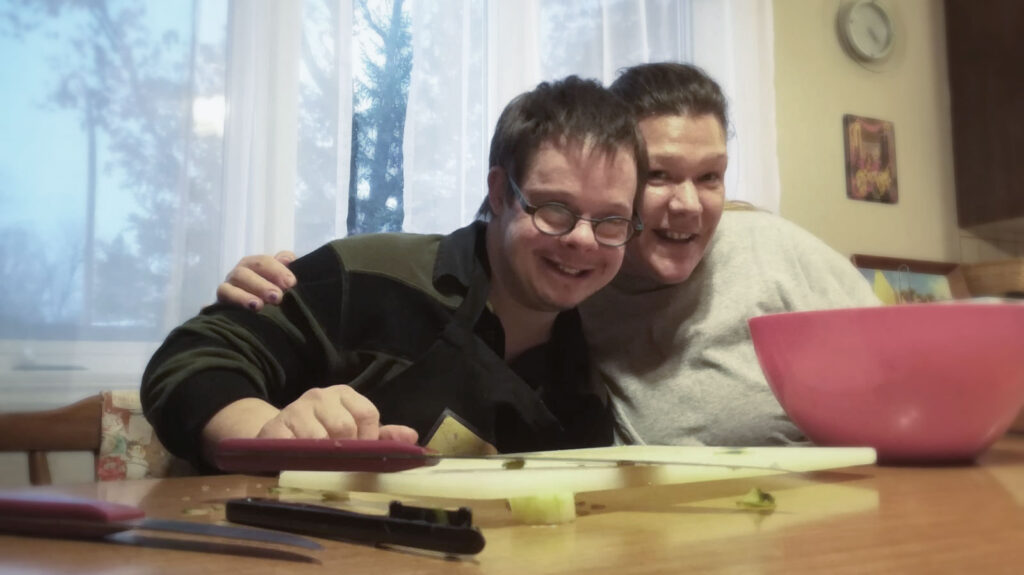 One Wednesday, back in jail that evening, someone noticed that Mélanie was crying. "What is the matter?" "I am crying because, when I left today, David took me in his arms, and told me that he loved me… and no-one has done that for 14 years… that is why I am crying."
Community leader Elisabeth Richard had dreamt of just such a project for a long time: "the aim is really simple: the women in prison need a chance to give something back to society. Why not create links between prisoners and core members?" The prison director was enthusiastic from the start and proposed Mélanie as the pioneer. "It was awesome to see the change in Mélanie: from shy and fearful to confident and hopeful. She and David just connected. He does not judge her."
It wasn't long before a Quebec TV station turned up. When Mélanie started speaking about her life, her tears flowed. David was beside her, chopping potatoes. He turned towards teary Mélanie: "After the sadness, there is joy…" and she softly responded "Yes, I am happy beside you".
Soon, Mélanie will start living in a transition home in Montreal (Canada). It can't be easy to start again after 15 years in prison. So how to keep hold of her new found hope? Elisabeth again: "Mélanie wants to volunteer in L'Arche Montreal, to be part of a welcoming community. I will make the introductions for her. L'Arche has really made a difference in that woman's life: we have empowered her with hope."
Not many L'Arche communities have gotten involved in their local prison, so why L'Arche Joliette? "We are a young community, with no money! Our creativity and energy are what we have, so that pushes us to step outside our comfort zone."
Next year? "We will welcome another prisoner. And also there is another project in the pipeline – core members will animate a workshop on painting or music, or films…" Watch this space!