How many people have impacted on our world as much as Anne Frank? Still today, her searing story of life in a ghetto continues to inspire young and old: truly part of our global cultural heritage. But there is a problem: reading words can be a challenge for some people.
Fortunately, L'Arche L'Arcobaleno in Bologna (Italy) has risen to the challenge, in collaboration with specialized local teams, by creating an Inbook using Alternative Augmentative Communication (AAC). This illustrates simple sentences with pictograms. Thanks to their joint efforts, Anne's story can touch the lives of a whole new audience.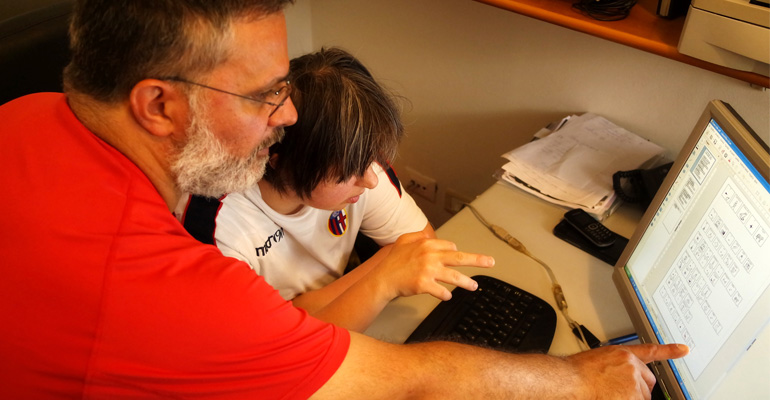 Since its publication on the International Holocaust Remembrance Day, members of the community have been getting used to doing presentations to students and other public organizations.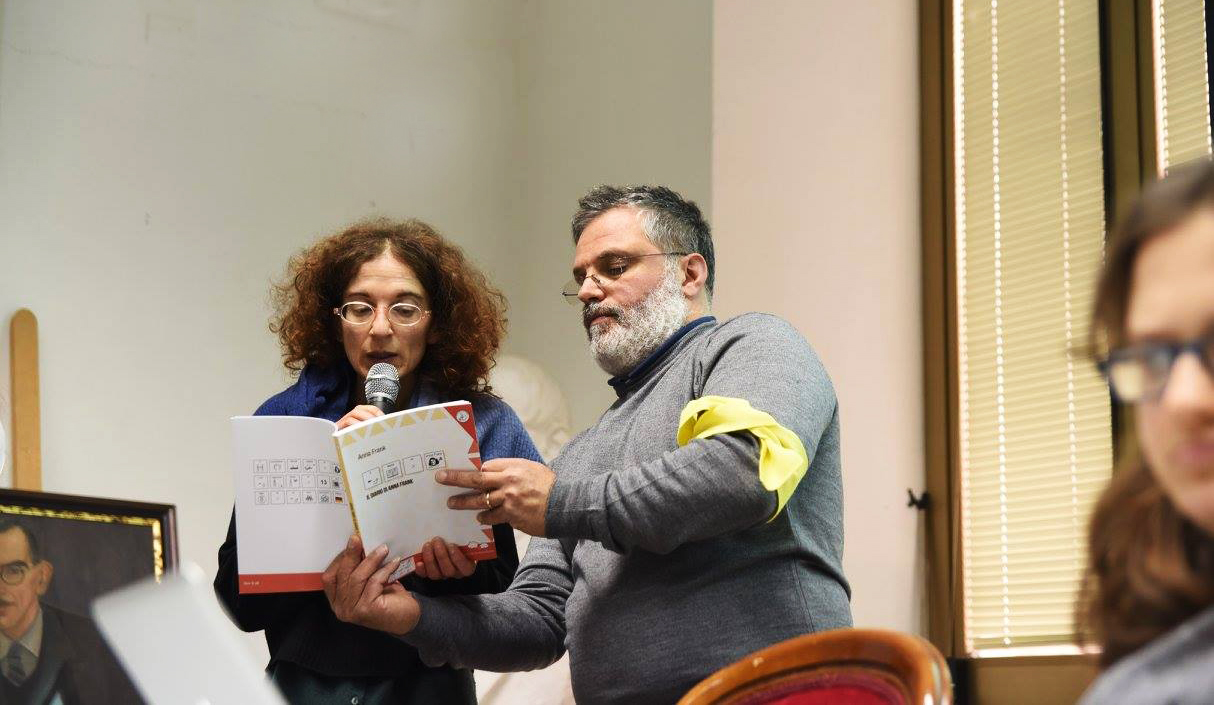 Let us move forward towards a culture that is inclusive and accessible to all!
Follow the community on Facebook:
https://www.facebook.com/comunita.larcobaleno/
Read the community article:
http://www.larchebologna.it/parimenti-proprio-perche-cresco/
Collaborators:
______
Article from the Italien Newspaper Corriere della Sera
Translated from Italien to English
ANNA FRANK, THE DIARY IN IMAGES, AVAILABLE NOW TO EVERYONE
Culture available to each and every person. It's one of those books everybody should read. There are no restrictions. Because it is not only heritage of a culture, but more than this it's the history of an entire century. "Anna Frank's diary" worth always to be read and we shouldn't be aware of its value only on The Memorial Day. But this year it is even more important: we can place a small, but very important piece on the possibility that everyone can get to know it.
It was published for the first time translated in the Aac's symbols, Augmentative and Alternative  Communication, so that even people with intellectual or cognitive and behavioral development disability could read one of the fundamental texts of the year 900.
The volume, which was presented at the Memorial House of  Milano on 25th of January, is dedicated  to teenagers and adults, who are facilitated by reading through mediation of these symbols precisely because of  their difficulty of getting access to stories and information expressed only through words and letters.
The book was created in collaboration with the pugliese publishing house "La Meridiana", which published the series of books Parimenti, in collaboration with the team of a laboratory specialised in the creation of books accessible to Handicap Documentation Center from Bologna and Arca's Association, The Arcobaleno Community from Granarolo (Bologna) productive on this for a long time.
What we have in front of us, now it's one of the initiative that aims to fill a gap: the presence of books written in Aac's symbols in the school7 or educational editorial proposals. These books target not only whoever has a permanent disability, but even those with a temporary one, as they still live complex educational needs. there can you find the presence of these texts even in the public libraries, starting for about ten years ago at The Verdello Library, which came out with the first section of books translated in Symbols. This space expanded so much that had an impact on a CSInBook creation, a study center of comprehensive (inclusive) books, with editions created not only with the aim  of supporting certain weakness, but dedicated to everybody, starting  with the kindergarten.
On the site are to be found the translations in symbols  of different texts and pages of the Sunday Gospel. They are published even on the Facebook page of the comunity.